Source 5TB Premium Music Server
Product Description
Geek Source is THE BEST music source for your home stereo; it's the most powerful and high-end music server available for under $2000 Not only does it pair perfectly with Geek Wave, it's also specifically designed with Geek Pulse in mind. Talk about a two-fer! . This Source comes with a built in 5TB hard drive for double the storage.
Geek Source features a whopping 5TB of internal hard drive storage space. That's enough space to store 10,000+ Hi-Rez tracks or 100,000+ CD quality tracks!
Built in Double Phase Re-Clock Jitter Elimination circuit for all output digital circuits. Every digital output is precisely timed making it the perfect fit for any system that has a dedicated DAC.
Many of us have trouble playing FLAC or DSD files with iTunes. Fret no more. Geek Source is a high resolution music playing specialist. Looking to play FLAC, DSD, DSD2, DXD and 384K? Geek Source handles it all.
Dedicated USB 3.0 audio port output with a noise free power supply. This isn't your Grandpa's PC or MAC music server. Geek Source is a super high speed playback machine.
Less noise, more music. Geek Source has an external power supply, keeping the bad noise at bay while letting the good noise (your tasty tunes) in.
Industry leading USB 3.0 output HD music server
Connect a nice USB cable from Geek Source to Pulse DAC and you're ready to rock. Did we mention that the USB output for Geek Source is in SuperSpeed USB 3.0 port? By this future-proof design, you would be able to play even higher resolution or multichannel high resolution music file in future. If you have our LightSpeed USB 10G cable too, you could make sure your music system definitely has enough bandwidth for your highest sampling rate music file.
Triple Femto Clocks
In the beginning of the design, we put optional Dual Femto clocks for all the SPIDE/AES audio outputs. One is for 44.1K band sampling rate (44.1K/88.2K/176.4K) and the other is for 48K band sampling rate (48K/96K/192K).
With several deep researches, we decided to put optional 3rd Femto level clocks that dedicated to USB 3.0 interface alone. Benefit? We will reduce the USB audio output signal jitter even lower which translated into a much more stable sound stage and natural music when you use your USB DAC.
Unique Dual Power Design
Larry designed a complex power supply star system for the whole Geek Source board. From the beginning of power input, we have TWO separated 12V DC input sockets. One dedicated to audio related circuit, if you have Pulse LPS4 or LPS8, that is the place you should plug-in. It will use its Super Quiet Linear Power to power up the master audio clocks (Femto clocks), USB 3.0 output part, and digital clocks transmission IC.
The other socket provide the power for the rest, including CPU, WiFi, Hard drive, and our 5'' touch screen.
For your convenience, if you want to plug-in one power only. That is no problem. The main power socket will automatic power up the audio power socket if there is no audio power plug-in.
Roon and Tidal support in software
In our current internal beta software, we already structured a good framework for support these two great services in near future. With Roon service enabled, you could use Geek Source with local/remote music library, and works perfectly with Tidal lossless music service too.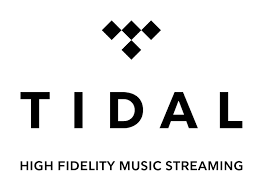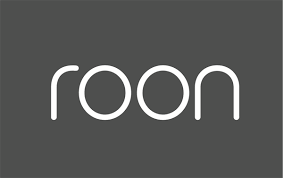 Save
Save
Save
Save
Save
Find Similar Products by Category